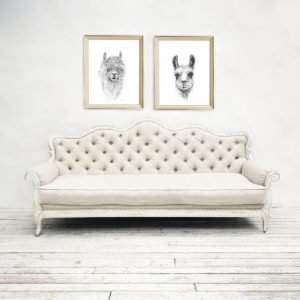 BECOME a LLAMA!
DO YOU IDENTIFY WITH YOUR NAME?
1.Do you feel you identify with your name? 
2. What is unique about your name?
3. Why were you given your name?
I want to hear YOUR naming story for this project! Your quotes/responses will become part of the exhibit.
I create a llama for every name in the order it is submitted, but if there's interest in ordering them as gifts, I will prioritize names needing to be ordered as gifts if you provide the "need by" date at least 3 weeks in advance (to allow time for both creating and shipping)!
* Only fill in names to be created as gifts if you intend to order them for print.
Thank you!